Our Process
Midwest Roof Tile Manufacturers: Building Strong Roofs since 2006
For us, the journey to a strong, beautiful roof is just as important as the destination — it should be easy to understand, beautiful, and a quick trip. Our process consists of a few simple steps designed to create a roof that lasts for years, delighting our customers all the while.
Learn more about the care we take to deliver an unforgettable roof in a truly uncomplicated way!
Our roof tiles are built to protect and impress, and mirror the precision and artistry we invest in our time-tested manufacturing process.
For over 20 years, Stoneworth has been perfecting the arts of craftsmanship and customer satisfaction by holding our process to the highest standandards in the industry. We believe that your home is worth protecting, and the only way to ensure that kind of quality is through dedicated craftsmanship. Whether your project is a small one, or as large as a 600-unit apartment complex, we can promise the roof tiles we craft will receive the same levels of attention and care.
Made the only way we know how.
The right way.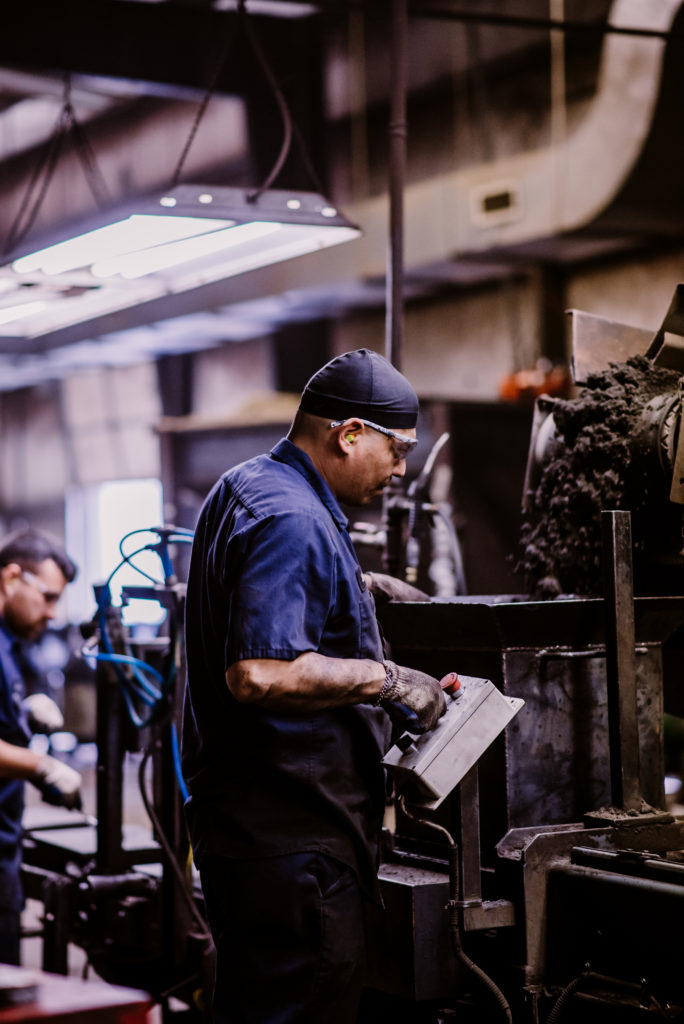 We start with the best raw materials.
Our roof tile manufacturing process begins by sourcing the most dependable raw materials available, and we've spent years researching the highest-quality options. Our tiles are made from four main ingredients: sand, cement, water, and iron oxide (for pigment). Strong, simple, and ideal for expert craftsmanship.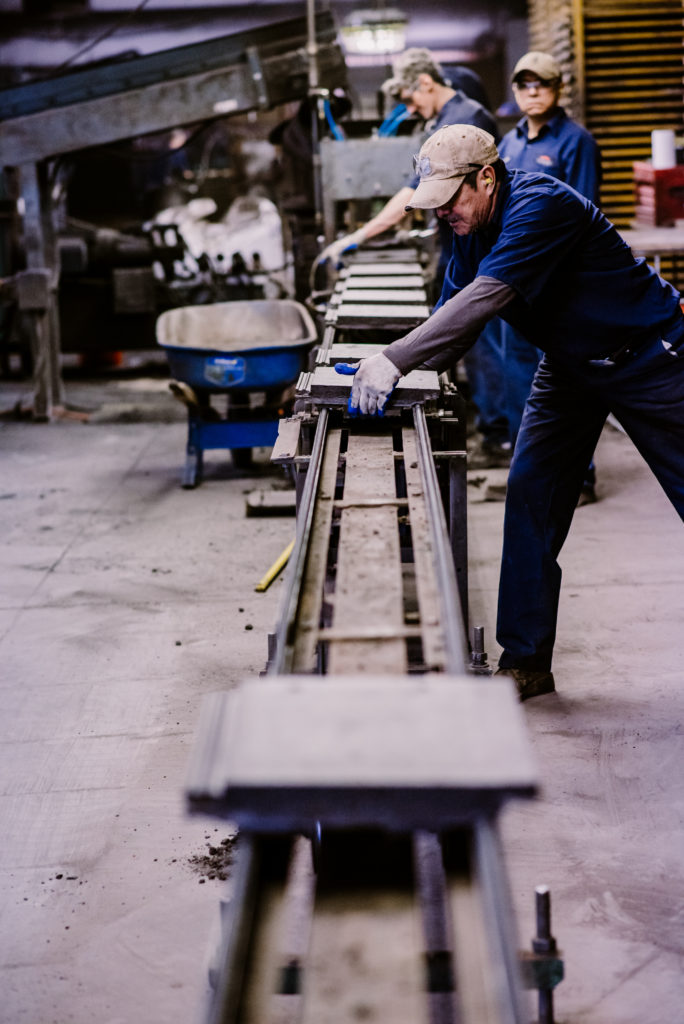 Then, we build strength and infuse with style.
The mixture of our four ingredients is then extruded onto our signature molds. This forms the desired shape and style of your roof tiles, ultimately adding a unique aesthetic to your finished roof. Our artisans then place these molds into a kiln, where the heat fortifies the tiles with strength and durability. Once hardened, a long-lasting water-based seal is applied.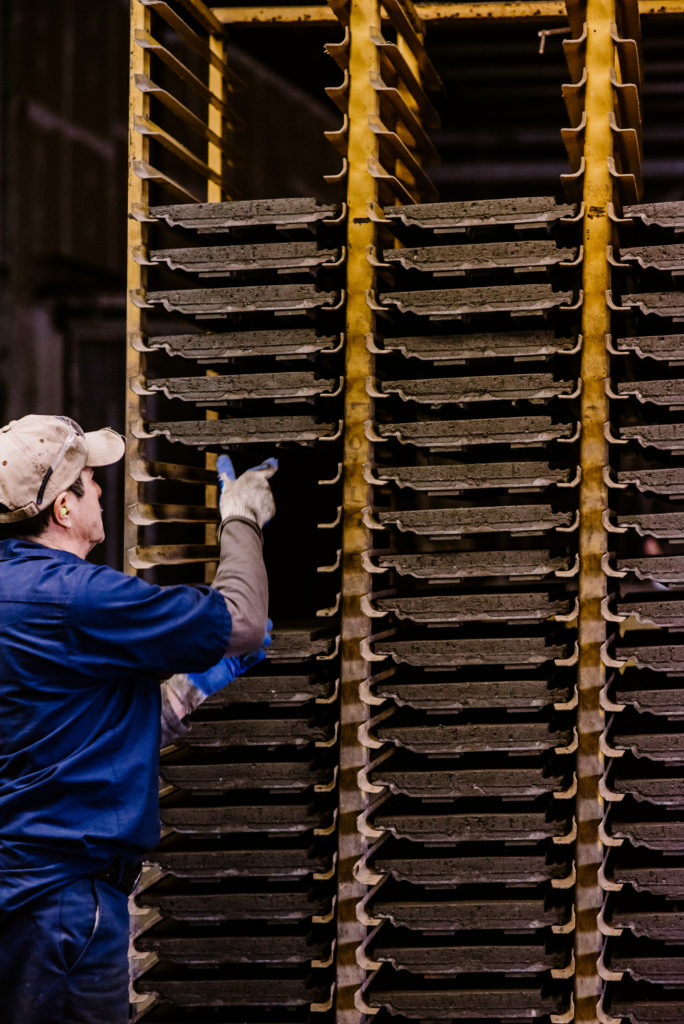 Lastly, the tiles are stacked and prepared for delivery.
Once the tiles meet Stoneworth's standards, they are carefully stacked onto a pallet by one of our artisans, and strapped down to ensure a safe, efficient delivery. The tiles will remain at our facility for two weeks as they finish the curing process. Your beautiful new roof will soon be on its way.